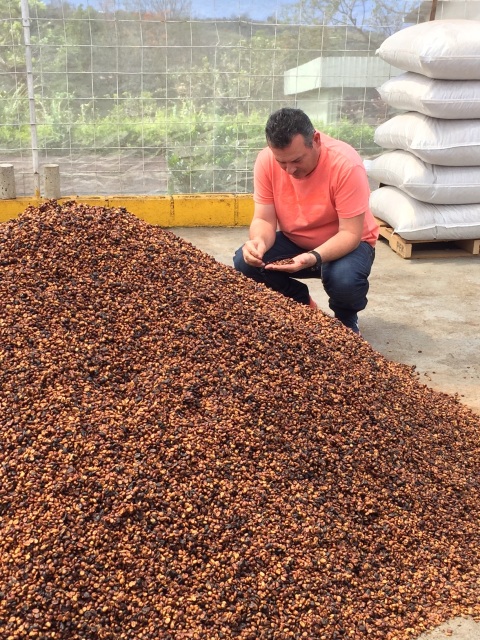 Costa Rica - Las Lajas Microlot - Limited Release
SKU:
Origin:
Costa Rica
Region:
San de Alajuela
Farm:
Finca Calle Lilies
Altitude:
1550 MASL
Processing Method:
Alma Negra Natural
Cupping Notes:
​Rich chocolate, candied lemon, berry, cherry and caramel. Sweet and a smooth mouthfeel.
This is a very special mircolot from the Las Lajas Micromill where harvesting and processing are meticulously overseen by Don Oscar and Dona Francisca, who graciously hosted us on our recent trip to Costa Rica. The Alma Negra natural process starts with drying on the patio, then the coffee is piled overnight and spread out in the sun during the day. Get yours before this limited release is gone!